HR Entertainment Limited
Established in 1995 supplying interactive events for companies, private parties, weddings and continuing to develop and modernise event entertainment to this day.
Ensuring our experience and knowledge of our still developing industry is passed onto our customers with our client oriented ethos.
As well as our hugely popular race nights we offer many other wonderful interactive events such as Fun Casino Entertainment plus more recent additions to our menu of events such as Photo Booths and Selfie Mirrors
Contact use today for more details and availability
01706 220 338
office@jasonduckworth.co.uk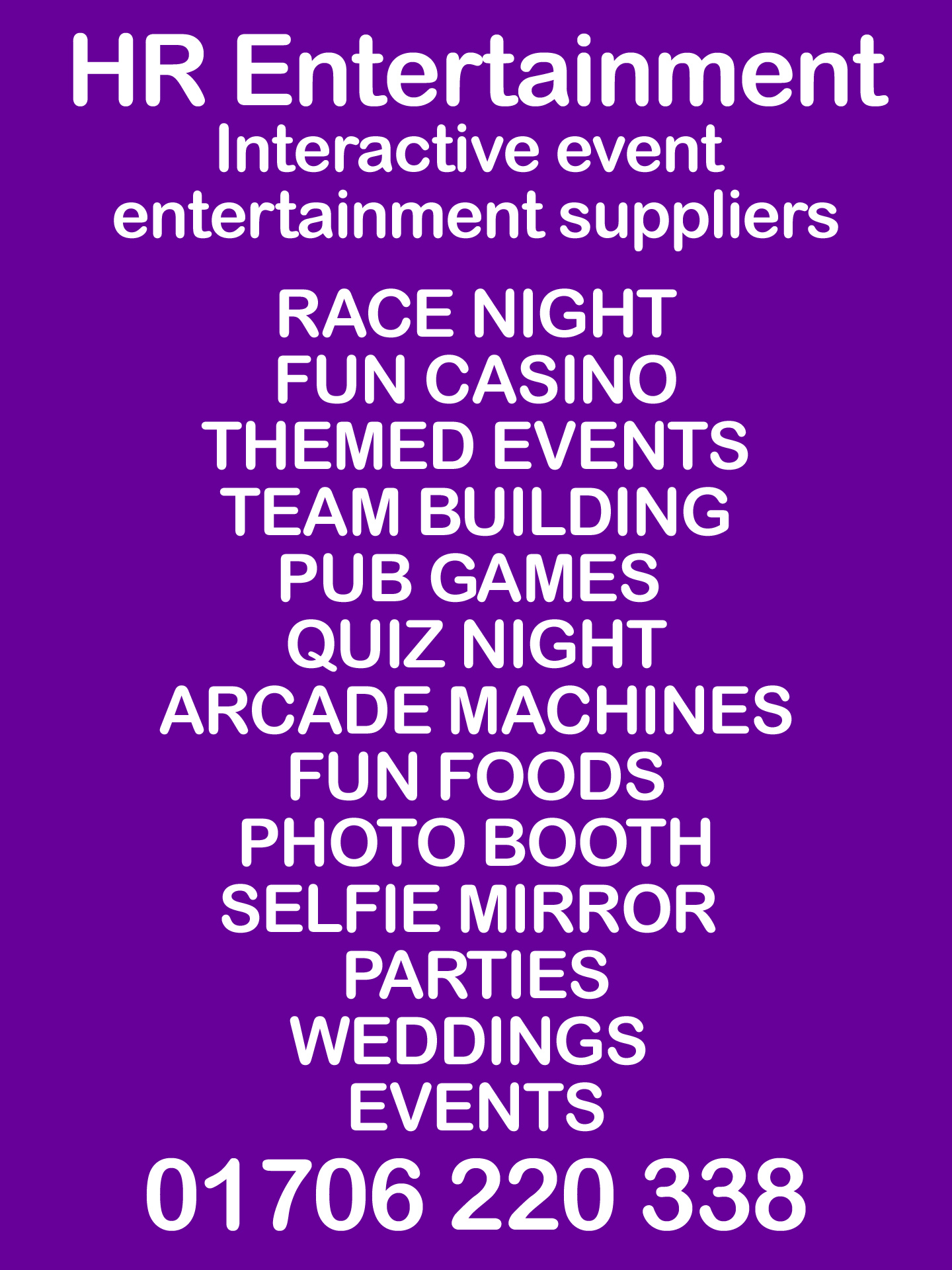 Next Steps...
for more information and to check availability please contact Jason today the office hours are 10am until 8pm seven days aweek.